Eitech: High-Quality Construction Sets
August 17, 2012

Filed under

Reviews
Eitech offers tons of construction sets that are forged from high quality steel. They look fantastic, they build fine-motor skills, and it's a lot more complex than you might think. Children learn how to decipher instructions and problem-solve and it is much more challenging than stacking blocks and bricks. When my daughter needs to change the batteries in her battery-operated toys, she INSISTS on changing the batteries herself because she knows it will allow her to use a screwdriver. Based on that alone, I knew she was ready to tackle (maybe more like ATTEMPT) this baby right here…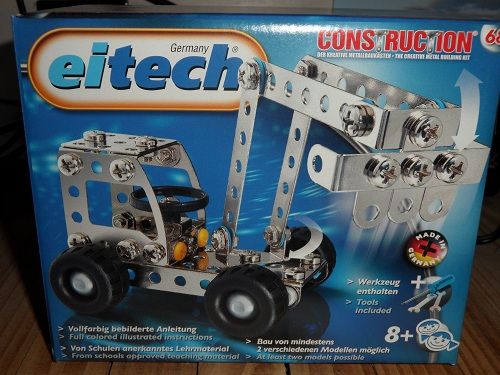 I figured it would be a great project for father and daughter since my fiance worked in construction for quite a few years.
They laid out the pieces and, of course, having a good time while doing so.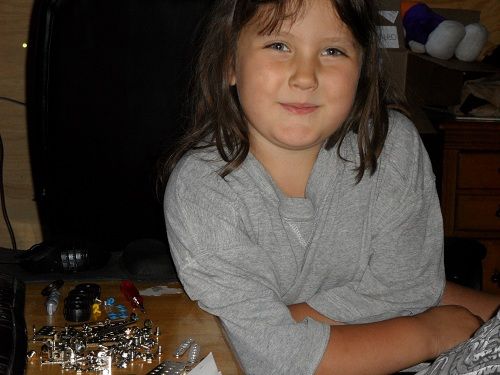 The project quickly turned into a mother-father challenge. We each took turns completing the steps and the most difficult part was attaching that blasted steering wheel. Apparently our daughter's short fingers and our sausage fingers were no match for it. We had to use a tricky maneuver with the magnetic end of a screwdriver to complete it, but by-golly, we did it!
There it is, my friends. Isn't it beautiful with its shiny parts? It can be recycled and it can take a beating! That's what I mean by high-quality construction. I'd have a hard time seeing this thing come apart for a long time. We're looking forward to purchasing more — for sure and for certain.
It's called the Basic Digger and Truck Construction Set. Get one. Don't even think twice.
Find them on Facebook & Twitter.
And who said construction toys were only for boys? …Pfft.
Disclosure: I was provided the above pictured construction set in order to facilitate my review. All opinions are my own.