Tatcha: Beauty from the Geishas
Geisha's have always been admired for their flawless skin. While it was once believed that the secrets were passed down orally, a manuscript revealed formulas incorporating green teas, Okinawa red algae, and rice bran as the foundation to incredible skin. The products are created without mineral oils, synthetic fragrances, sulfate detergents, parabens, PEGs, PPGs, urea, DEA, TEA or phthalates.
My favorite product of the bunch was the Classic Rice Enzyme Powder. The powder, combined with a small amount of water turns into a cream that you apply to your face and use as a cleanser/exfoliant. They come in three different "strengths," so to speak: gentle, classic, and deep. It's not at all gritty and irritating like most exfoliants I've used.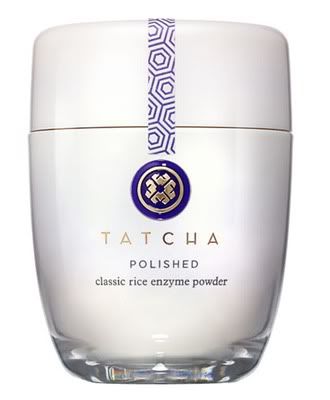 After cleansing with this amazing powder, I follow up with the Tatcha moisture rich silk cream, which reminds me of the skin care products I used back in Korea. My mother, aunts, and cousins were all obsessed with their skincare regimens with toners and separate creams for everything. After using Tatcha products, I'm inspired to go back to my roots and take better care of my skin.
Disclosure: I was provided samples in exchange for my honest review. All opinions are my own.