Looney Tunes Phonics
Man, I miss Looney Tunes. I grew up watching all the old school cartoons and now kids have stuff like Bratz. -_-;; Needless to say, I'm happy to pass the Warner Bros. love onto my daughter.
My earliest memories of learning how to read is from second grade. I was home schooled at that time and the person who was running the program was teaching me phonics. Someone did something right because I won tons of spelling bees against my peers and in district-wide competitions. I devoured tons of books and it wasn't uncommon for me to read a book a day in high school. I think I built a good case for phonics!
Reading is fundamental and we can't really rely on the schools to do all the work to prepare our children for success.
I so appreciated having the opportunity to review Looney Tunes Phonics because my five year old is already exceeding Kindergarten and I wanted something she could work on over the summer to continue building her skills. Let's take a look, shall we?
It is interactive and can be customized to reduce the cut scenes, positive reinforcement cues, etc. As a parent, I also felt comfortable knowing that my daughter could click to her heart's content without messing with any settings because they were password protected.
You can review the reports to see your child's strengths and weaknesses, which is great knowledge to have when you're working with your child outside of the program.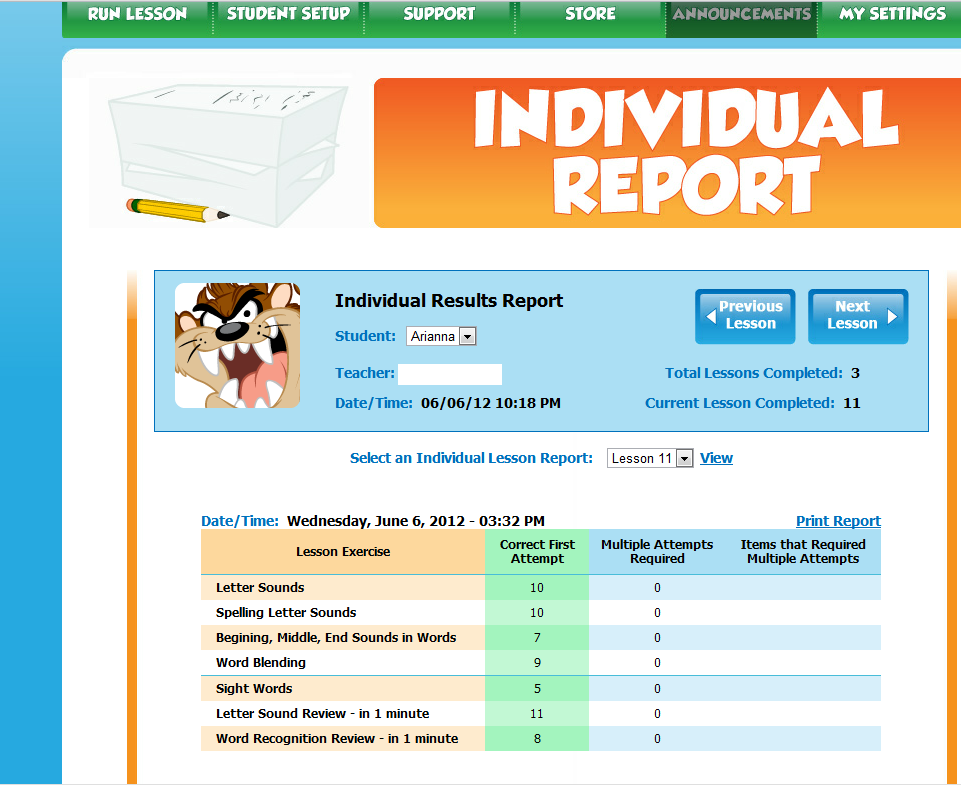 Are you intrigued?
Find them on Facebook and Twitter!
Disclosure: I was provided the opportunity to review this program through Karma Media in exchange for an honest review. All opinions are my own!
Guess what? 14 winners will win LIFETIME licenses to the site!
Enter below: