Simple Shortcut Recipes from Gooseberry Patch
As a college student and mom, I am alllll about saving time. Most people get frustrated with cookbooks because they have complicated steps, require too many fancy ingredients, or don't contain enough "keeper" recipes. How many of these issues did I have with the above cookbook from Gooseberry Patch? NONE WHATSOEVER. As much as I like to think I cook from scratch, I always have some canned goods filling up my pantry shelves. Most of the time, I like to do something more than just open the can, heat the ingredients and serve. It's like being a competitor on Chopped. You have to TRANSFORM the ingredients somehow.
As part of my review, Gooseberry Patch gave me permission to share two photos of recipes I have personally tried from this cookbook. Pardon the inconsistency of the photos, as I am NOT a photographer! I just wanted to make sure the recipes were clearly visible and I did manage to accomplish that!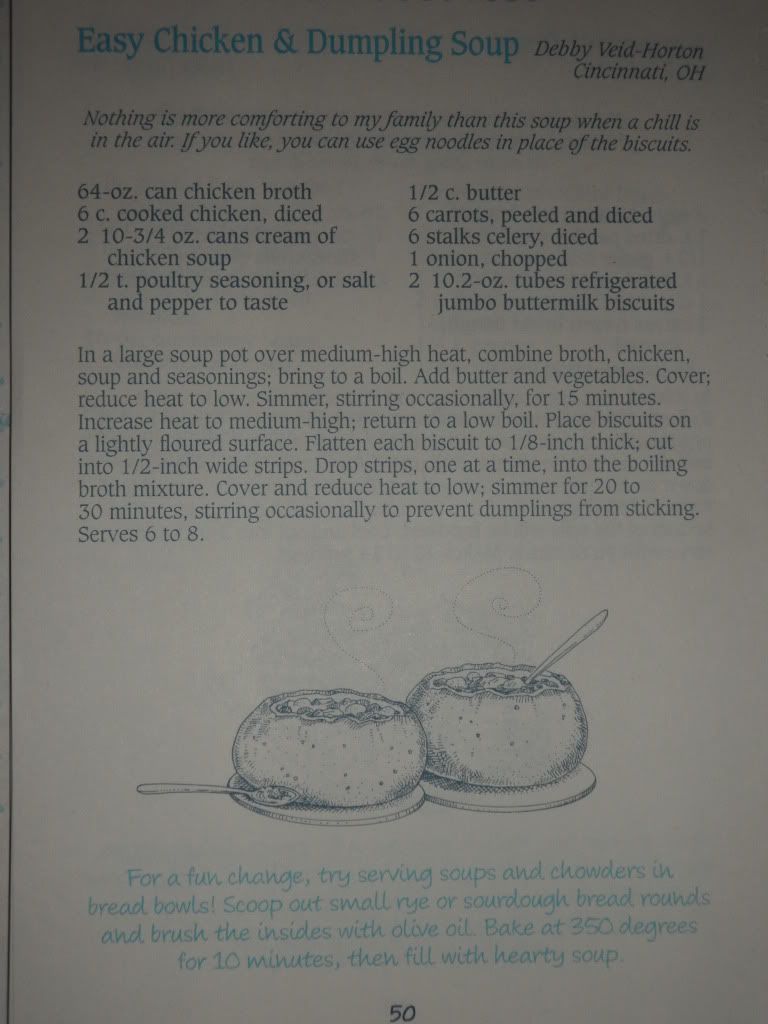 I love chicken and dumplings and this has to be the easiest. I can't believe I never thought to use canned biscuits. I used all organic ingredients and found a can of refrigerated biscuits in the "healthy" food aisle at Fred Meyers. The only thing I would change for next time is making sure the contents are boiling when I add the biscuit dough. I was at school all day, so my fiance turned the soup down to low. When I added the biscuit dough, it was soft and spongey. It didn't have enough texture. I am fairly certain it was because the soup was not boiling hot.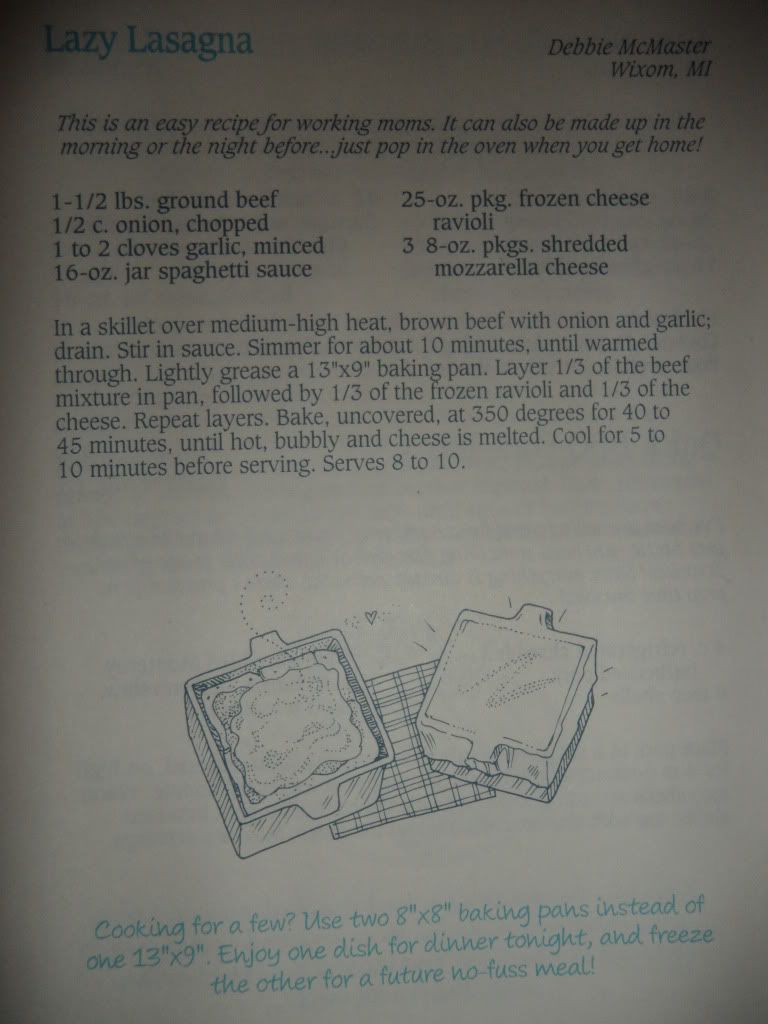 I absolutely LOVED this recipe. There's this spinach stuffed ravioli sold at COSTCO that I buy on occasion. Use those, follow this recipe, and BAM~ quick and easy lasagna.
If you want some more freebies, go to the Gooseberry Patch blog and be sure to fan them on Facebook as well.
WIN IT!
Disclosure: I was provided a free cookbook in exchange for an honest review. All opinions are my own.