It's time for another Worm Factory 360 update!
It's heating up around here and my worms are doing great. These little workhorses have been processing so much that the processed matter underneath the newspaper is about halfway up the tray. Won't be long before we add that second layer.
Here are a few things I've learned:
1) Zap the fruit scraps in the microwave to kill fly eggs. One day, I opened my worm bin and found a tonnnn of flies! What a nuisance. There could be a potential maggot problem. I did read that maggots won't harm the worms, but it will compete with them for the food, so that's something to pay attention to.
2) Check often to ensure that there's enough moisture in the bin. I was horrified to open my bin on several occasions to find it dry on top. You can easily remedy this with a spray bottle. Yes, it will dry out, even if you keep it indoors like we do.
3) The smaller you make the food, the faster the food is processed. Bigger food chunks means it'll sit in the bin longer and take longer to break down.
So far so good!
Let's take a look inside my bin: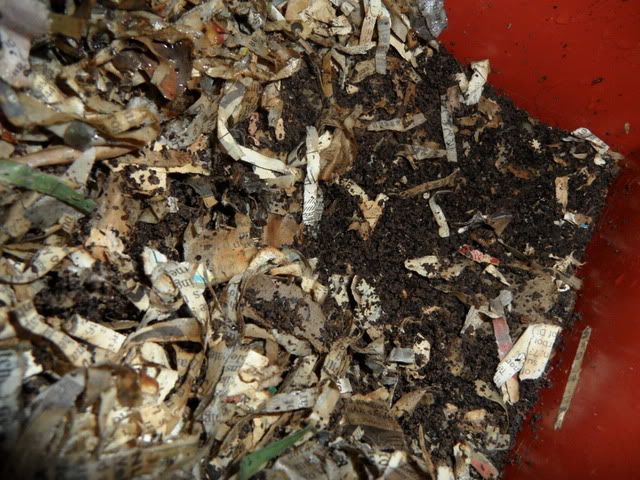 The newspaper is significantly darker and you can see the worms are active. There's that nice, rich, dark layer that'll eventually give my plants some much-needed nutrients.
I also promised to tell you more about the worm trunk I inherited. I posted an ad on Craigslist looking for red wigglers and this kind man offered me his worm set-up, which included both nightcrawlers and red wigglers. However, all that was left of the nightcrawler bin was a rich bucket of compost. Anyway, I didn't expect his worm set-up to be this ginormous trunk that most people use to store tools and such in. I'm glad we didn't take our little Honda, because there's no way it would've fit!
This is the trunk: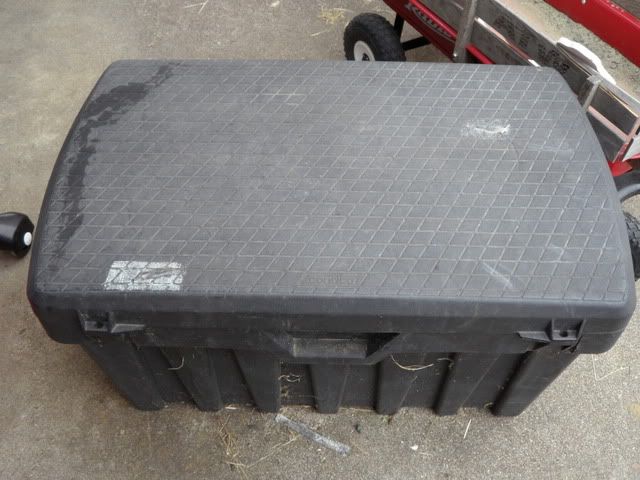 Crazy, right? But inside, it has this nice, dark, rich soil. I'm going to have to move this thing into the shade or my worms are going to cook.
I haven't had the time to do it yet, but I'm planning on transferring the worms from this big thing into my worm factory since it's much more compact and, well, I could think of a multitude of uses for this big trunk. 😉
Disclosure: I was provided a FREE Worm Factory 360 in exchange for an honest review. All opinions are my own!