Start vermicomposting with the Worm Factory 360!
I am having so much fun with this and it was much easier than I thought it would be. First, I wanted to provide a photo tutorial on how I put this baby together. My fiance had his reservations because he was afraid it would be messy or make an awful stink. Not so! As long as you balance what goes in your bin, there should be no smell. You can also deter ants by putting the legs in small dishes of water.
Here's more on how it works.
What you will need:
Sheets of newspaper, whole and shredded. I have to admit that I got tired of shredding the paper by hand, so I took out my paper shredder and ran it through that instead. The end result is nicer, too, which you'll see later.
A pot of warm water
A strainer
A measuring cup
Ready?
Take your first tray and add three folded single sheets of newspaper, like so:

Take half of your coconut coir brick (included with the factory) and soak it in some warm water. Once it is broken apart, drain it (you'll need a strainer) and squeeze out enough moisture so that it feels like a wet sponge. This is the consistency you want for the bedding as well.
The Worm Factory 360 comes with pre-shredded paper in a bag. Add that to the coir along with one cup of the pumice. Mix and you shall have: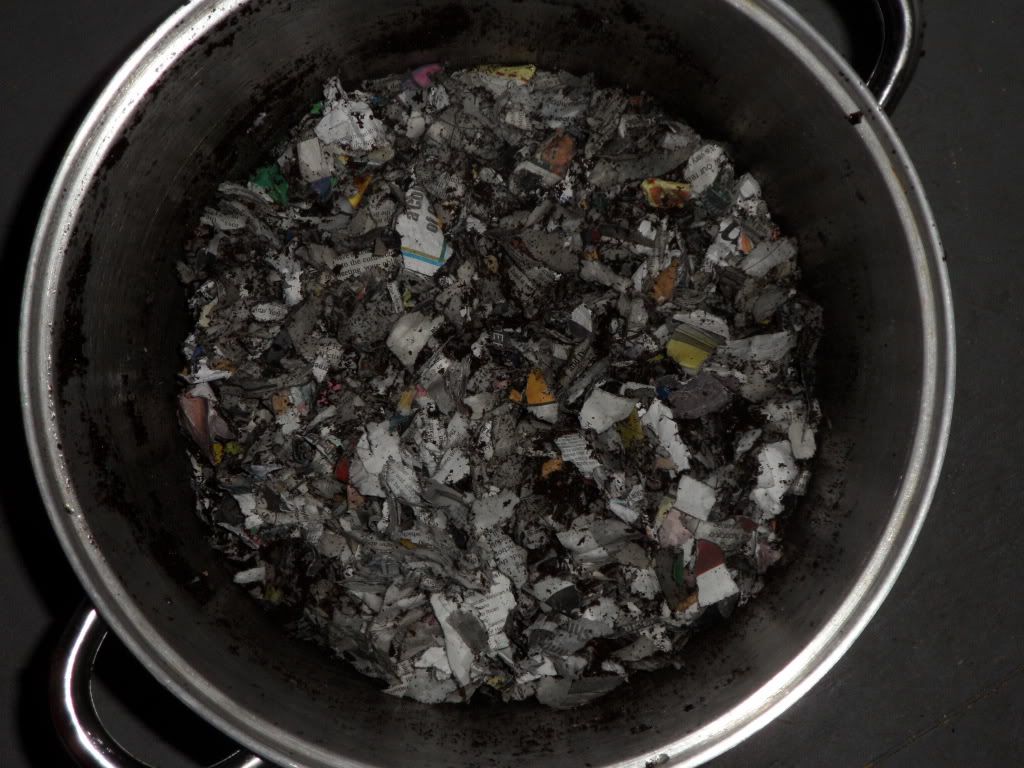 Spread it on top of your first layer of paper.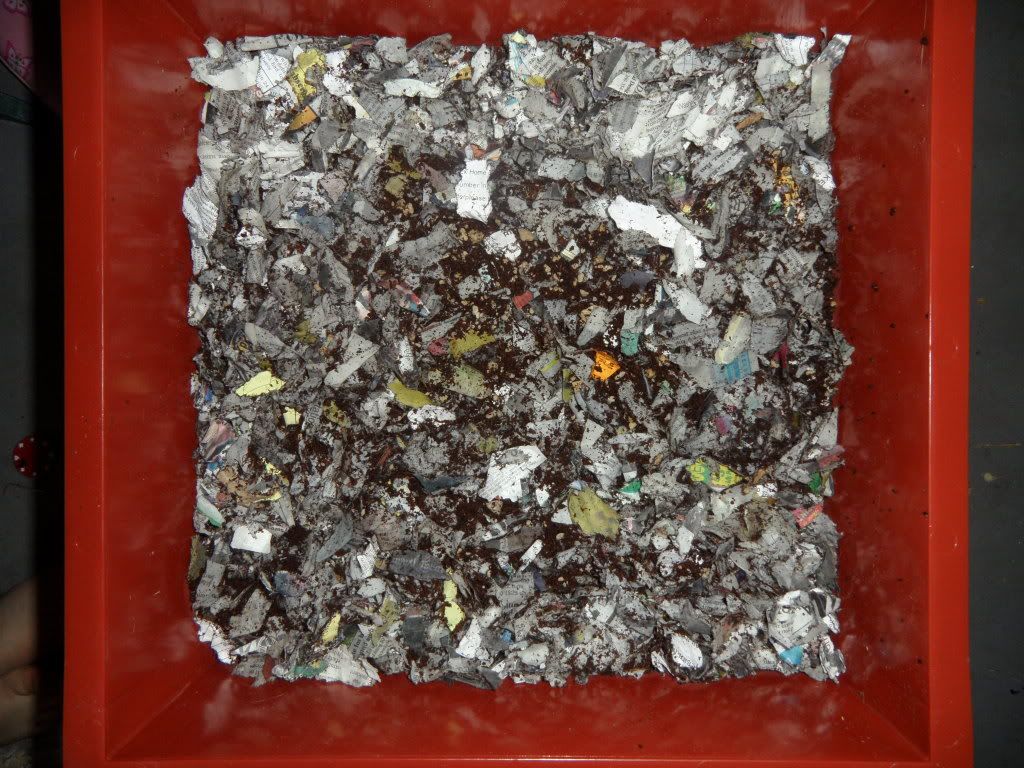 Add several inches of dry shredded paper on top. (Pardon my mess!) 🙂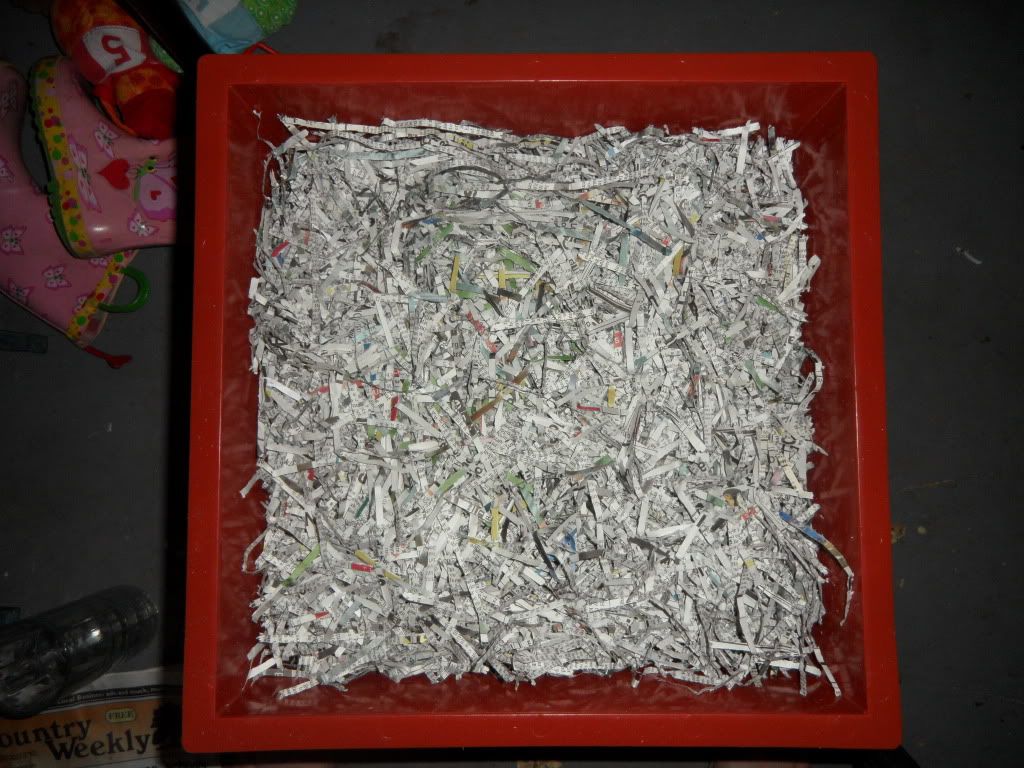 Top it off with a few wet sheets of newspaper. What I did was fold up the sheet of newspaper and dip it into a measuring cup of warm water.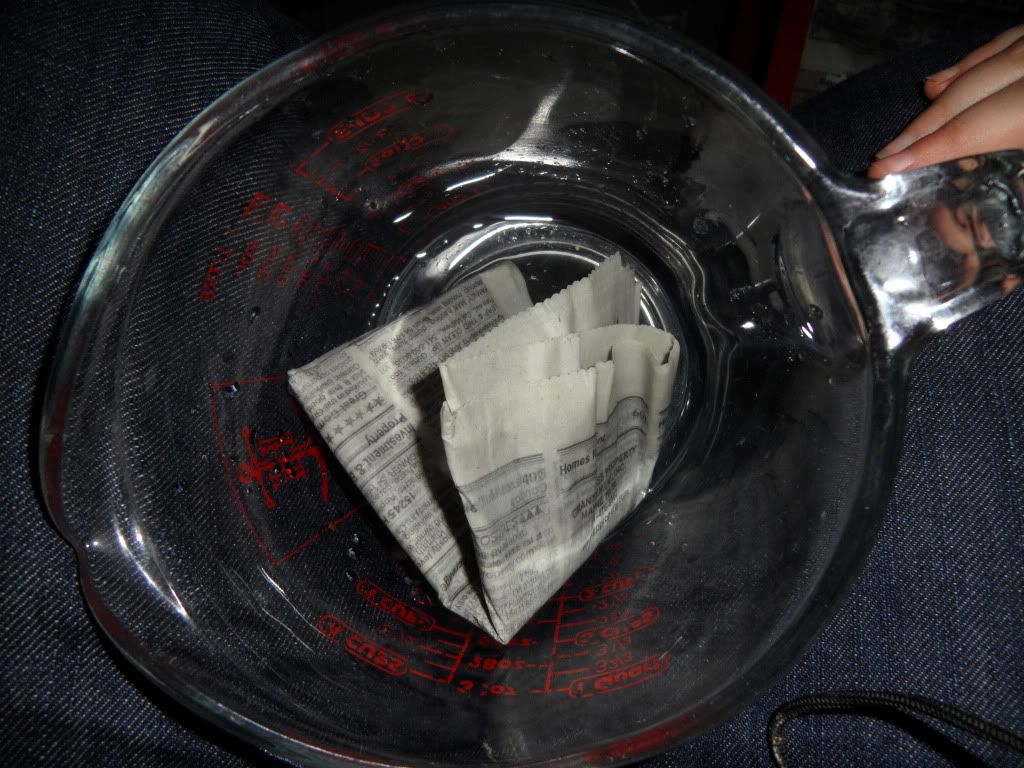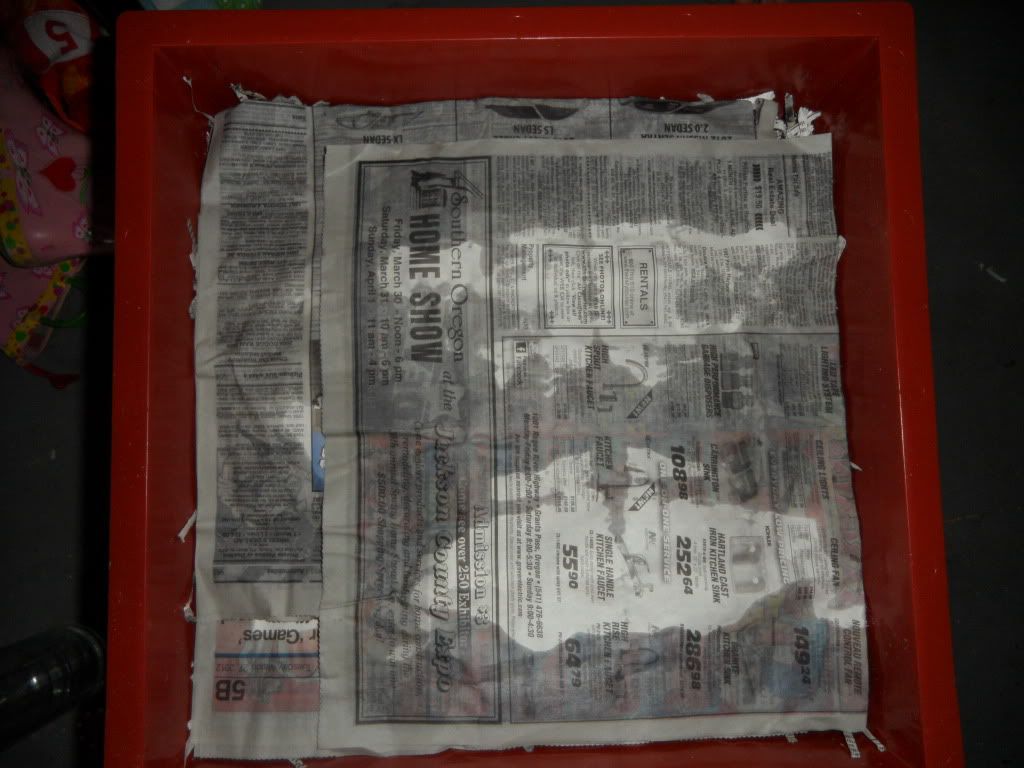 Now it's time to add your worm friends! I purchased two lbs of red wigglers locally for $40. Of course, as luck should have it, I inherited a trunk of worms (red wigglers and nightcrawlers) as well, buttt more on that in a future post.
Since they don't like light, they're pretty difficult to photograph, but as I was checking on my worm bin, I saw one poke its head out. Luckily the camera caught it before it retreated. Let's play a little "Where's wormy?" and see if you can tell where they are in these photos. Side note: Your food scraps should be much smaller than shown here. They devoured the finely chopped celery bits and lettuce!
Was that as fun for you as it was for me?! I am just tickled with this neat little system. I hope you'll follow along with me as my farm expands. I should have another update for you in a few weeks. 🙂
Disclosure: Special thanks to Nature's Footprint for providing me with this awesome vermicomposter in exchange for an honest review. Use the coupon code "JOLLY10" for 10% off your order. Stay tuned for further updates!