Easy hairstyles for moms
Before we create beautiful hairstyles, we should first start with healthy hair. There's no easier way to treat your hair than raw, unrefined shea butter. It has amazing moisturizing and healing properties that also stimulates hair growth.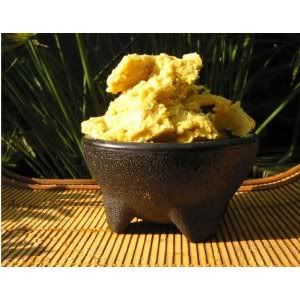 Work the butter from root to ends either as a leave-in conditioner or hot oil treatment. If you're doing the hot oil treatment, I highly recommend that you wrap your hair in a towel after application to increase absorption. When done, follow through with a no-residue shampoo.
Then, dry and follow up with the best flat irons. If you're lucky enough to have luscious curls, throw on some mousse and show them off!
Moms don't always have time to do their hair (hey, it's enough to keep our kids clothed sometimes), so they may rely on butterfly clips and scrunchies. However, the same old same gets DULL and BORING. Here's a few ways you can change things up without sacrificing a lot of time:
* Do a chopstick bun. Remember Zhang Ziyi in Rush Hour 2? She did the bun in seconds and kicked some major tail.
* Try a headband. They have nice cloth headbands in a variety of styles and colors to pull your hair back away from your face. You can braid thin strips of cloth to create your own or you can even use a scarf. Simple elegance.
* Pull your hair to the side and secure it with an ornamental elastic.
* Here's a tutorial for a one-sided braid.
What are your tips for busy moms?